Black Friday 2023 at eMAG ended with new records: 600,000 people bought 731 million lei
More than 600,000 customers ordered 2.8 million products on Black Friday, November 10, at eMAG, 26% more than last year. The 13th edition of Black Friday ended with total sales of 731 million lei, almost 100 million more than 2022.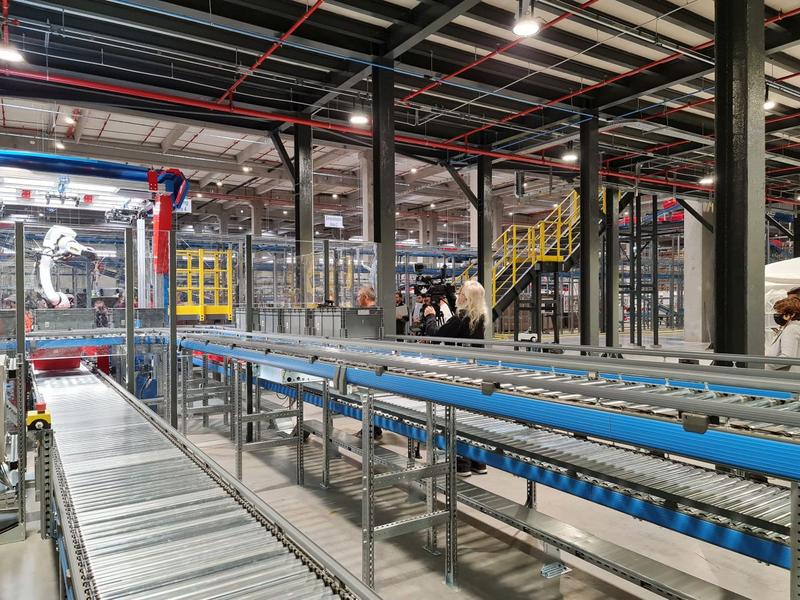 In the eMAG warehousePhoto: Hotnews
On average, a customer put 4.8 products in the cart. At Genius media customers it was 6.6 products. Black Friday lasted almost 17 hours at eMAG.
On Black Friday 2021, eMAG sold 609 million lei, and in 2022, 644 million lei. Now it has exceeded 730 million.
In total, customers ordered 731 million lei of products at eMAG on Black Friday, 87 million lei more than the previous edition, also marking the biggest increase in value in the 13 years since the event was held brought to Romania by eMAG.
For the first time on Black Friday, Bucharest left the top five counties according to the average value per customer. Thus, in the top counties with the largest orders per customer, Iași ranks first, followed by Sălaj, Cluj, Bistrița-Năsăud, Dolj, and Bucharest ranks sixth.
Card payment had a record share, being used in 71% of orders.
Among the special products ordered were 1,800 nights of accommodation, over 5,600 airline ticket vouchers, 22 cars, but also 35.5 tons of pork and 1,700 health and beauty services
Black Friday 2023 – How many products customers ordered
Drinks, grocery and petshop: 607,000
Perfumes, personal care and cosmetics: 501,000
Toys and children's items: 360,000
Small and large appliances: 204,000
Furniture and house: 193,000
Phones, tablets and gadgets: 162,000
Laptops, IT, office and stationery: 124,000
TV, audio-video, gaming and books: 115,000
Fashion and sports: 103,000
DIY, garden and auto: 109,000