Images from the wedding of the moment in WTA – A Romanian was invited
Marta Kostyuk, occupying the 39th place WTA, got married at the beginning of November, and the athlete from Ukraine posted images from the happy event on her personal Instagram account.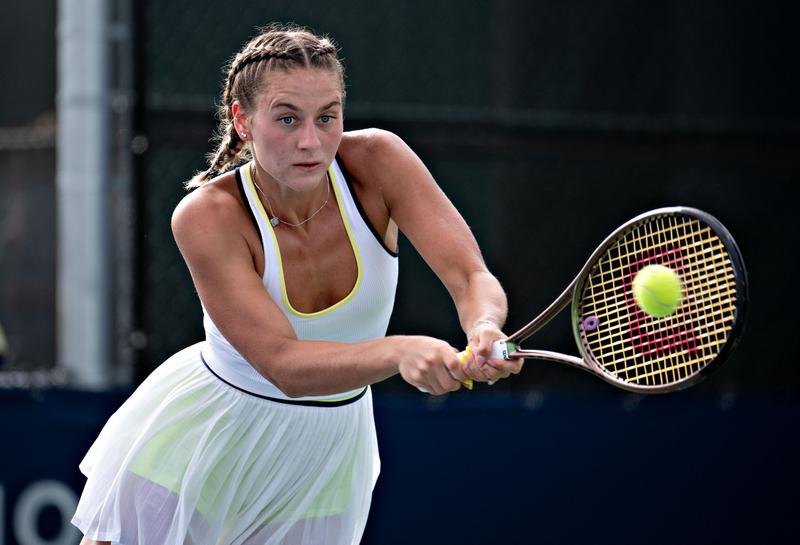 Marta KostyukFoto: Andrew Soong / Xinhua News / Profimedia
Marta Kostyuk married George Heorhii – Gabriela Ruse, present at the wedding
21-year-old Marta thanked sponsor Wilson for the special dress. The wedding with George Heorhii took place in Cyprus, and Gabriela Ruse, the Ukrainian's doubles partner, was also invited (they reached the semi-finals together at the Australian Open 2023 and the Madrid Open 2023).
Marta Kostyuk has a WTA singles title (Austin 2023) and two doubles finals (Tenerife 2021 and Portoroz 2022). He is currently ranked 39th in the world (his highest was 32nd), and he has so far collected almost 3.2 million dollars in tennis prizes.
Several tennis couples got engaged this year: Anastasia Potapova (28 WTA) and Alexander Shevchenko (63 ATP), Madison Keys (12 WTA) and Bjorn Fratangelo (formerly 99 ATP), Mirjam Bjorklund (163 WTA) and Denis Shapovalov (former ATP 10th place).
Be happy, Marta & Heorhii \uD83D\uDC95\uD83D\uDC8D

\uD83D\uDCF7 JS Wedding events
\uD83D\uDCCD Cyprus / Marta Kostyuk / tennis / WTA pic.twitter.com/Wgz0CPpC7P

— Ukrainian Tennis • BTU (@ukrtennis_eng) November 1, 2023
I couldn't miss the wedding\uD83E\uDD17

Elena Gabriela Ruse \uD83C\uDDF7\uD83C\uDDF4, doubles partner of Marta Kostyuk\uD83C\uDDFA\uD83C\uDDE6, was present at her great friend's wedding pic.twitter.com/coSySAiU6S

— Iván Aguilar (@ivabianconero) November 2, 2023