The latest Beatles song, 'Now and Then', has topped the UK charts
The Beatles' latest AI-produced track 'Now and Then' has topped the UK charts, a first for the legendary British band in 54 years, chart-setting organization The Official Charts Company said on Friday. AFP reports.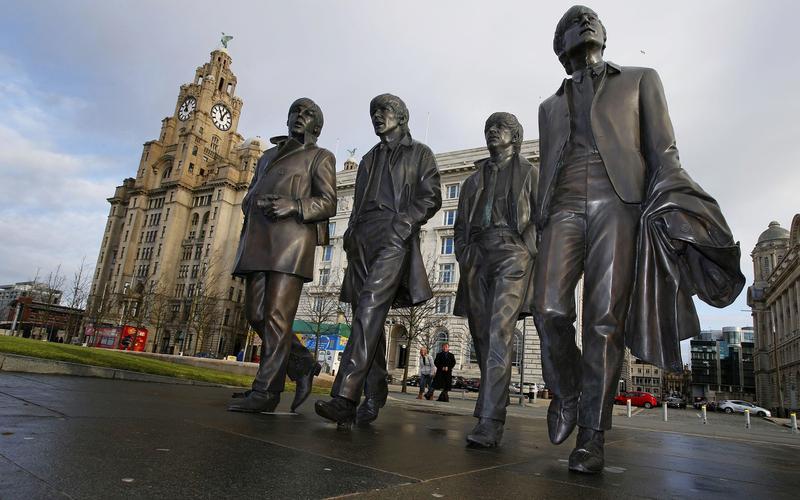 Statues of The Beatles in LiverpoolPhoto: Peter Byrne / PA Images / Profimedia
Released last Thursday, this track, recorded by John Lennon in 1978, then completed after his death by the other members of the group – Paul McCartney, George Harrison and Ringo Starr – was made possible thanks to the latest digital technologies.
The last time a Beatles hit topped the UK weekly charts was in 1969 with "The Ballad of John and Yoko", The Official Charts Company said in a press release, proclaiming "the return of 'Beatlemania'".
In total, the band, which broke up in April 1970, have had 18 of their songs top the charts since 'From me to You' in 1963.
"It's amazing. I'm blown away. It's also a very emotional moment for me," reacted Paul McCartney, 81.
"Now and Then" was made from a demo recorded in the 1970s by John Lennon in his New York apartment. After his assassination in 1980, his widow, Yoko Ono, gave the tape, complete with vocals and piano, to the other band members in 1994.
They redid it and made additions, but never managed to release it, because the techniques available at the time did not allow John Lennon's voice to be extracted with a good enough quality.
The original demo added George Harrison's electric and acoustic guitar recordings dating back to 1995, before his death in 2001. The track was completed last year in Los Angeles studios, combining Ringo Starr's drums, piano and Paul McCartney's bass with the voices of the two living members of The Beatles.
What the critics say
Critics were generally positive about "Now And Then", with The Guardian giving it four stars out of five and calling it "a poignant tribute to the band members' bond".
Clash describes the track as sentimental and "gloriously infectious", while Rolling Stone says it's "the brilliant final statement that the Fab Four – and their fans – deserve".
Most critics seem to agree that the track does not compare to a traditionally recorded Beatles song. The Telegraph, which awarded the song three stars, noted that Now And Then "doesn't reach the heights we expect from a great Beatles ballad".
Variety calls it unfair to question whether the song "lives up to the towering legacy of the Beatles or their collective solo works".
"Of course it doesn't, but it's still an unexpected pleasure," writes Jem Aswad.
Read also:
VIDEO The last song of The Beatles gathered 4.5 million views in 18 hours / "A touching tribute"